This page you will find and Download Samsung SM-G960N combination file / combination rom / combination firmware latest. we are share latest combination file for your device. This combination file that you are download its comes with zip package and the contains with the packages with combination file /  Flash Tool / USB Driver and how to manual .We are managed to update all the Samsung combination file when Samsung has release their latest version Combination Rom..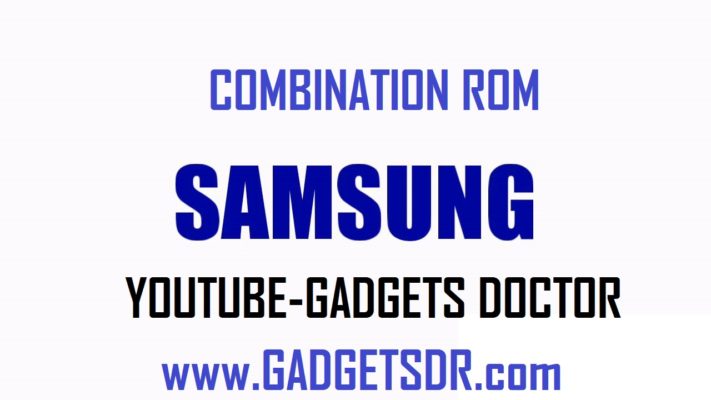 Samsung SM-G960N Combination File Latest
Through some articles on how to use rom combination to BYPASS FRP GOOGLE, I has seen the importance of rom combination on Android 7 right then. So next time I will focus on combining more rom combinations.
Continue this post I will share to  rom combination (android 8) of Samsung SM-G960N, a code just released.
This is the Rom ..so if you download the Rom need to define the following:-
=> Rom maker combination is a test machine does not have the effect of fixing the hardware, but only the test function of the operation or damage. However, Combination has the ability to recover IMEI, Baseband or some software error … but not all!
=> Rom maker combination is rom test machine by the builder, this rom does not have the concept "YOU HAVE NOT TESTED!"
=> Rom maker combination when loaded into the machine will lose all features . including call, play games,
surf the web, take pictures …
=> Rom company combination is still limited Bootloader Security, still keep FRP, and other security when loaded into.
Benefit for flashing Combination file for Samsung Device:-
=>If you flash combination file then you will Bypass google account on your Samsung Device.
=>Samsung G960N Combination file help you to fix Samsung Custom Bianary
=>Samsung Combination file help you to fix some other problems also on your Devices.
WHAT IS COMBINATION FIRMWARE:-
Combination firmware is Pre-enabled ADB firmware. This firmware help you to remove or bypass your google account /FRP.This firmware available for only in Samsung Mobile.This firmware help you to bypass your google account very easily.This firmware available only in Z3X paid tool Software box.IF you use this firmware you can easily bypass google account very easily without using any paid tool  or box only using Samsung Odin (latest Version).
IF YOU WANT TO HELP US SO YOU CAN DONATE US SOME MONEY
DEVICE INFORMATION:-
| | |
| --- | --- |
| Device name | Samsung S9  |
| Date | 06.05.2018 |
| Device Model | SM-G960N |
| OS | Android 8.0 (Oreo) |
| Chipsets | Exynos 9810 Octa |
| Language Support | Multi Language Supported |
| Gapps | Included |



Samsung J7 Prime Combination File (Combination Rom) download :-
Samsung SM-G610F Combination File Download:-
File Name               :- Samsung SM-G960N Combination File.zip
File Version           :-COMBINATION_G960NKSU1ARB7_.zip
File Type                 :- Factory Binary
File Size                :-1100MB
File Server              :-Google Drive Storage
Download               :-Mobile Firmware
USB Driver             :-USB Driver Download
Download               :-Click Here To Download
Also Check :-Bypass Google Account Samsung J710F
Also Check :-Download Samsung Galaxy Note FE Sboot File
How to Flash Combination Fimware Samsung SM-G610F Plus:-
DOWNLOADSamsung SM-G610F Combination rom first.
DOWNLOAD Samsung Latest USB Driver.
DOWNLOAD Samsung Odin Flasher.

COPY all files in one Folder.

EXTRACT all downloaded files .[USING-WINRAR OR 7ZIP]

INSTALL Samsung USB Driver First.

OPEN Odin Folder.

RUN "ODIN.EXE".

On ODIN Click on  "AP" tab.

SELECT Combination Rom File.{Samsung Galaxy S9 combination file inside in Extracted Samsung G960N Combination firmware folder }

Now Power Off Your Device.

Now Press & Hold Volume Down & Home Key & Power Key at the Same Time..

When Boot Release All Keys.

Then Press Volume Up Key for Confirm Download Mode..

Now your Device Boot in Download Mode..

Now Connect your Device To PC.

Press Start Button in Odin tool.

Now Sit Back and Wait for Finish.

Done…
If i help you Please Share This Post On Social Media
[expand title="FOR MORE INFO"]
Our services:-
Welcome to Gadgets Doctor Official  website ..Gadgetsdr.com  is the best website to download any  Phones official stock firmware, combination file ,Custom rom,usb driver,Flash tools .We are share some files that have password and our mostly all files password is GADGETSDOCTOR but is few cases we use this Password –GADGETS DOCTOR . Gadgetsdr.com is  always provide you to tested firmware and files all tools that help you to repair your Phones . We are always tested all the files and the firmware before we upload that on our Server. Please note we didn't test all the tools that we share but that time we use the customer user reaction and feedback before we upload that files on our Website. if you like our file so please share this page to your friends on social Media. We are update our website is daily basics if you went to know latest firmware updates so  join us our on official facebook page and also Follow us on Twitter and Youtube. If you  you get any problems so please contact us on Contact Us pages . on this page you found  flash tools,mi unlock tools,frp unlock tools,firmware without password,samsung frp unlock firmware,flash file without password,android fastboot frp reset tool, firmware, flash file, Stock Roms , Combination file,Boot File, Custom Roms.Thanks for using Our Files . stay with us  www.Gadgetsdr.com.[/expand]